The following websites may be of interest. Should you know of others that should be added to this roster, please email the webmaster.

A-7 SITESA-7 SQUADRON SITESASSOCIATIONS OF INTEREST
BOOK BY OUR MEMBERS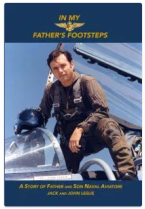 IN MY FATHER'S FOOTSTEPS
by John "Rat" Leslie
"This is not just another book about Aviation and a generation gone by. It is a thoroughly enjoyable read. I started reading this book and couldn't put it down. Mr. Leslie has written a book that is of the same quality and ease of reading as authors such as David McCullough. I recommend this book to all." ​ -
Review on Amazon.com
​
---
---
---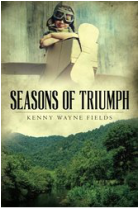 SEASONS OF TRIUMPH
by Kenny Wayne Fields
​
​
"As gifted a story-teller as he must have been a Navy jet pilot.... Kenny has a way with words. Like (Homer) Hickam, he has a simple but engaging storytelling style."
- Audrey Stanton, West Virginia South Magazine
​
---
---
THE RESCUE OF STREETCAR 304
by Kenny Wayne Fields
​
"The author draws on Air Force radio logs, after-action reports, and extensive interviews with all
participants—including the wives at home—to tell the story from all perspectives. The result is a
gripping tale of courage and brotherhood on both battlefield and home front."
​ - Naval Institute Press
---
---


MISC. SITES OF INTEREST
Remembered Sky Ed Beakley's website began so as to tell the '72-'73 story of USS Midway, Carrier Airwing Five and to further focus primarily on the Attack mission side. It emerged out of revisiting and reflecting on his career as a Naval Aviator in light of the 100th year anniversary of Naval Aviation, in addition to a re-sparking of a long term frustration with, and almost impossibility of finding anything on the carrier and airwing that set the record in the Vietnam War for days on the line, and one of only four to receive the Presidential Unit Citation – equivalent of Navy Cross at the unit level – USS Midway and CAG Five.
​Cruisebooks (Lots of cruisebooks from every aircraft carrier over many years)
CVW Deployments (Great database of every Carrier Air Wing deployment; includes description of squadron/aircraft deployed)
Voughtworks (A blogsite managed by ex-Vought employee, Bill Spindel. Occational postings of photos and info on A-7s from the Vought archives)
Vought Heritage (A website that celebrates the history of Vought/LTV, and provides links to both the Vought Retirees Association and the Vought Aircraft Heritage Foundation)

ARTWORK
Hank Caruso is famous for his 'aerocatures'. He's created some art for our Association, and accepts commissions, too.
David Tipps accepts custom aviation art commissions.
Steve Tack has a great piece of art depicting an A-7 prepping for launch.